The acclaimed film-maker is releasing his ninth film this summer and has openly stated that he will retire after he completes his next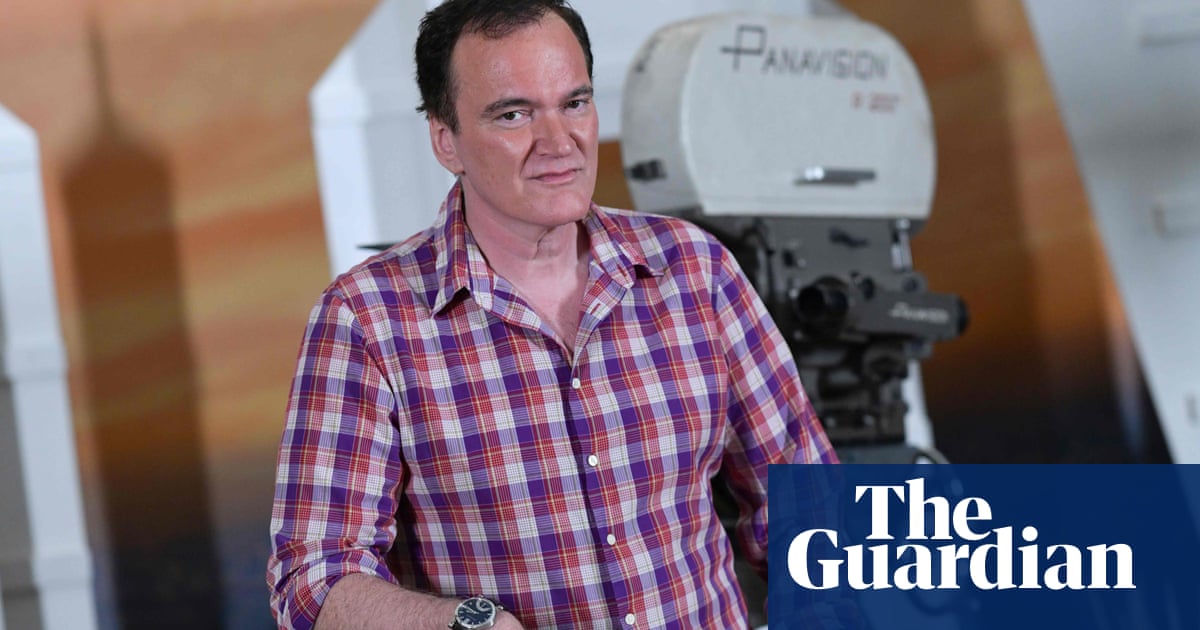 Just over a week away from the US release of Quentin Tarantinos latest film, the showbiz-cum-true crime epic Once Upon a Time in Hollywood, the anticipation among film freaks and general audiences alike is at a fever pitch. Though this is par the course for Tarantino, whose every directorial effort is regarded as a major cinematic event, Once Upon a Time in Hollywood carries with it an extra sense of gravitas: not only is it a new Tarantino film, it is very likely the penultimate Tarantino film.
For years now, the outspoken auteur has said he plans to retire from feature directing once he completes his 10th film. Once Upon a Time in Hollywood being his ninth, that leaves us with one big question: assuming all goes according to plan, what will the last Tarantino movie be?
We may already have an answer: since 2017, the film-maker has been talking up his plan to direct a Star Trek movie for producer JJ Abrams and Paramount Studios. In a recent interview, he reaffirmed his interest in the project, as well as his commitment to walk away from directing after one more turn behind the camera.
The notion that his curtain call might take place aboard the Starship Enterprise has struck many a fan as preposterous, leading them to speculate that Tarantino wouldnt count it towards his self-imposed 10-film limit.
But it appears the director is well ahead of them, telling CinemaBlend: I guess I do have a loophole, [if] the idea was to throw a loophole into it. Which would be [to go], Uhhh, I guess Star Trek doesnt count. I can do Star Trek but naturally I would end on an original. But the idea of doing 10 isnt to come up with a loophole. I actually think, if I was going to do Star Trek, I should commit to it. Its my last movie. There should be nothing left-handed about it. I dont know if Im going to do that, but that might happen.
Despite the various qualifications within his remarks (those ifs and I dont knows are certainly telling), it now appears that Tarantinos final film as a director may indeed be Star Trek. Its yet another odd factor that makes this previously implausible idea no one ever expected to see an R-rated Star Trek movie in the first place, let alone one directed by arguably the most uncompromising and controversial American director of the past quarter-century even more implausible.
Adding to the weirdness of it all is the fact that Mark L Smith, who co-wrote The Revenant, is on scripting duties. Should the project move forward with everyone locked into their current positions, not only would it mark the first time Tarantino has directed an entry in an existing franchise (or, for that matter, in the genre of science fiction), but also the first film hes directed but didnt write. Given how vociferous he has been throughout the years about his writing process, placing it on equal levels with his work as a director, that may be the most surprising detail of all.
Then again, it may also be the point. On first glance, Once Upon a Time in Hollywood which charts the collision course between a fictional TV star on the verge on obsolescence (Leonardo DiCaprio), his longtime friend and stuntman (Brad Pitt) and his new neighbor, the real-life actor Sharon Tate (Margot Robbie) with the murderous Manson cult in the summer of 1969 looks to be his most personal film to date, as well as the purest expression of his overarching interests and obsessions: film and television (specifically, the movies and shows he grew up on); his hometown Los Angeles (recreated as it was during his early childhood); the intersection between Americas history and its pervading mythology; and the craft of acting (his original vocation, and arguably the most consistent theme explored throughout his body of work).
Perhaps Tarantino intends Once Upon a Time in Hollywood to be his last truly personal statement as a director, opting to retire behind a big-budget, high-concept bit of popcorn spectacle from which he is slightly more removed than usual, just for the hell of it.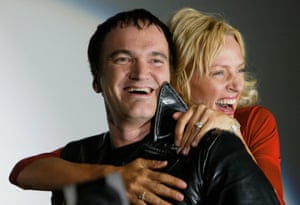 Read more: https://www.theguardian.com/film/2019/jul/18/quentin-tarantino-final-film-theories-rumors