I'm just going to come right out and say it: I am what you might see scripted series-averse — a traitor to my own millennial kind.
I'm used to the groans and sighs of skepticism when my content-connoisseur peers hear that I never finished "Mad Men, " that I never started "The Sopranos" and that I "just couldn't get into" "The Wire."
I continue a cable subscription chiefly so I can live tweet accolades indicates once a year and the Olympics every two, watch "CBS Sunday Morning" in tandem with my mother and grandmother and was sleeping to the same occurrence of "Friends" I've interpreted four trillion times.
It's not that I don't think it is right expanding my television scopes, it's the sheer volume of options available to me at any right moment that I find paralyzing. I am overwhelmed at their chances of committing to one particular indicate, regardless of its relevance in pop culture or brilliant production tone. And so, I'd sooner choosing to re-watch a John Mulaney Netflix comedy special than commit to something involving more day and vitality and that might ultimately finish up disappointing me.
When it comes to "Game of Thrones" (< em> ever heard of it ?) em> my issues have to do with a different type of commitment wholly.
"Game of Thrones" is what I've always regarded as relationship television. It's the various kinds of demonstrate "youre watching" with a partner, someone who will sit through the especially violent scenes and describe them in graphic detail so you are able to encompas your eyes without truly missing anything. It's the various kinds of depict you spend hours dissecting and debating with someone else. Most importantly, it's the kind of appearance you get angry at your collaborator for watching without you: the real benchmark of desire in 2019.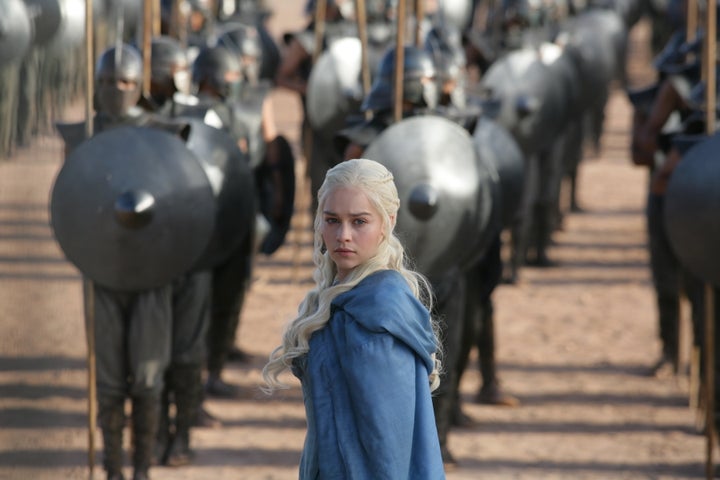 So, as a notoriously, mainly happily independent single person, my situation is a tricky one. Like getting an IUD and finally delighting my grandmother, I, until very recently, wrote off watching"Thrones" as something I'd only fulfils if — and only if — I ever procured myself in such relationships.
It turns out that my position on one( or all three) of those things is really stupid. Because formerly I decided to watch it, I recognized — and I don't know if you know this — "Game of Thrones" is So. Fucking. Good.
I have my therapist to indirectly thank for fostering me to march forth toward King's Landing and my new television preoccupation all by myself. In the last year she has opened my eyes to a few things that — and stay with me — I now recognize have been contributing to my television insufficiency.
I am highly skilled in the artwork of noting reasons not to stay home in order to keep myself distracted from myself — person or persons I've most recently genuinely began to get along with. Less day alone with my reckons entailed less is now time to process some of the heaviest personal shit I have had to deal with( or avoid having to deal with) over the years. These are the same things that have impacted my ability to get close to any romantic partner and have enabled us to allowed me to keep up a wall not even the most skilled humankind of the night's watch could cross.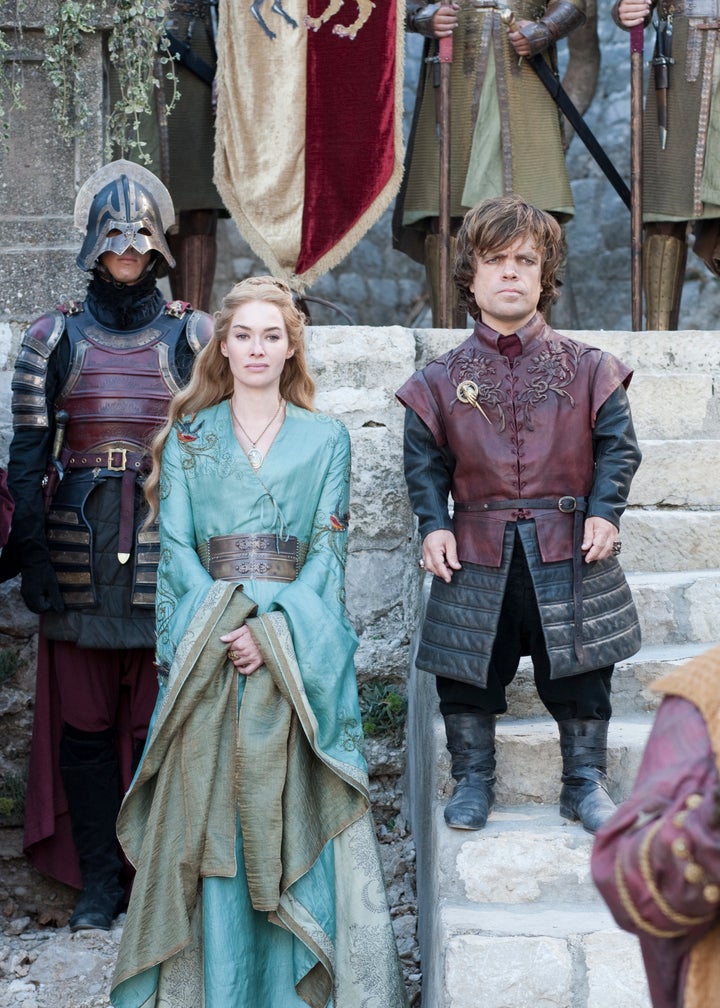 I've begun paying down credit card debt I got myself into while attempting to be home as little as is practicable( which, as you can imagine in New York is an expensive endeavor ), and I've learned to find delight of only sitting on my( brand-new! vintage !) comfy couch. So , now that I've scaled back on going to go and frivolously spending money that I don't need — or even crave — to spend on overpriced sushi and $16 old fashioned, I have abruptly and enthusiastically discovered myself with more time to — you guessed it — watch television.
Not simply did I find myself with more hour, I likewise had the support to challenge myself into doing something I'd ever believed was set aside for such relationships. Upending my notion that I needed a boyfriend to journey alongside kept me stationary — and seeing as I'd established so much progress in other areas of my life where feeling confident and fulfilled is concerned — I told myself I was ready to see what all the "GoT" fuss was about( and I was ready to do it alone ).
So why "Thrones" and not one of the other umpteen critically acclaimed scripted series out there? Well, besides wanting to dispel the notion that "GoT" is definitely "boyfriend TV, " I was also sick of hearing all your best friend rave about it. And with the final season coming up, I felt very much like this was a "now or never" scenario. Also, I genuinely don't do well with violence — real or fictional — and I've found that can sometimes hold me back from suffering cinemas and TV I want to experience. So I figured what better behavior to face my horrors than to watch echoed, graphic sword fighting and beheading?
Really, in the end, venturing on a predominantly solo( I was grateful to be with a pal for Season Three occurrence 9, most commonly referred to as The Red Wedding) seven-season binge was less about the show itself and more about the fact that I am — in television endeavors and otherwise — enough on my own. Or at least I wanted to believe I am. And this seemed as though a good and enjoyable path to prove it. Because genuinely, what good is having therapy-induced epiphanies if "youve never" put them into practice?
So, I decided to just go for it, and hurled myself right into the world of Westeros.
I watched the first chapter of the first season on Feb. 26, about eight years after it premiered. Some doubted my they are able to make it through the entire indicate before its final season premieres on April 14. Others assured me if I was committed to my new cause, I had more than enough time to catch up. I knew that in order to achieve this accomplishment, a few large-scale orgy sessions would be necessary and, to be honest, I was a bit worried about that. I've never been particularly good at binging anything. Who can sit for that long?
Well, apparently me. I watched all of Season Five in simply one day.
Otherwise, my viewing schedule varies. Some darkness I watch three occurrences, some darkness none. My normally regimented sleep schedule has been totally turned on its psyche, and waking up every morning for the gym has gotten drastically harder. But it's totally worth it. I watch every episode from its very beginning to its very end, drinking in everything from the opening credits to the supplemental "Inside the Episode" packages( super helpful, by the behavior !) I have gone through an instance of seltzer and stress-eaten countless bags of pretzels. I've cried, I've giggled, I've gasped and I've talked out loud to myself. I even tried live tweeting, but I — another apprehension! — have found it's more important and fulfilling represented here than it is to try to be funny on the internet( a lesson that applies to far more than just the way to watch "Game of Thrones, " by the path ).
My foray into The Narrow Sea hasn't been totally seamless or totally without feeling, specially where spoilers are concerned. Running on the internet using a living and just plain being a human being who has existed in the world for the past eight years means I have heard my fair share of "Game of Thrones" plot lines and surprises. How could I not? The show is arguably one of the more popular and discussed in history. But now that I'm on a mission to see every chapter before the final season's premiere, I have been and still am forever dodging suppose articles, tweets and even people in the desperate hope of not having anything( or at least as little as is practicable) spoiled for me. Even writing this article, which required me to find photos of personas and informed about the show, was risky.
Seeing as the show is full of dozens of personas and even more twists and turns, I'm often confused about what exactly is happening while watching. So I've turned to family members or friends who, at this level, don't even remember most of the things I've been freaking out about.
Now, with less than a week to go before the brand-new and final season premieres, I find myself looking for get through the day so I can get home to my suite, settle in on the lounge and get lost in the complicated, messy, agitating and emotional ride "GoT" has been offering me for the last six weeks.
I didn't immediately feel that lane about the serial. Every occasion something in Season One mystified me, I craved the insight and instant gratification of having another person to steer the display with me. Luckily, thanks to technology( and the delay button) I never had to wait too long to hear from friends and family members with more episodes under their belt — all of whom I recognized are always willing and eager to talk about all things "Thrones" all the time.
But now, halfway through Season Six, I'm is not merely more confident about comprehending character progress and story levels — I'm more confident in my they are able to do anything, even something as inconsequential as watching a television prove, alone. It might clang silly, but this endeavor has only demonstrated what I already knew telling the truth: I. Am. Enough . em> And — is not merely am I capable of doing it, I actually enjoy myself and my occasion alone, which is something I never saw I'd type.
This is not to say that I have given up my social life — not in the least. Some people might say waiving hanging out with other people to hang out with Jon Snow is unhealthy. But I realise my going-out habits were in fact veering toward unhealthy. Attaining time for myself has recently helped give me a little more equilibrium and stimulated me realize that waiting for the right person to come alone to start living, to do anything — even if that thing is watching a popular TV evidence — is ridiculous.
Winter is coming — and maybe so is my future boyfriend. But only one of those things genuinely affair. And if he doesn't is an indication anytime soon, I've learned a lot better: That I actually want to spending time with myself, which constitutes one of the most epic battles just months ago I never remembered I'd wage, much less win.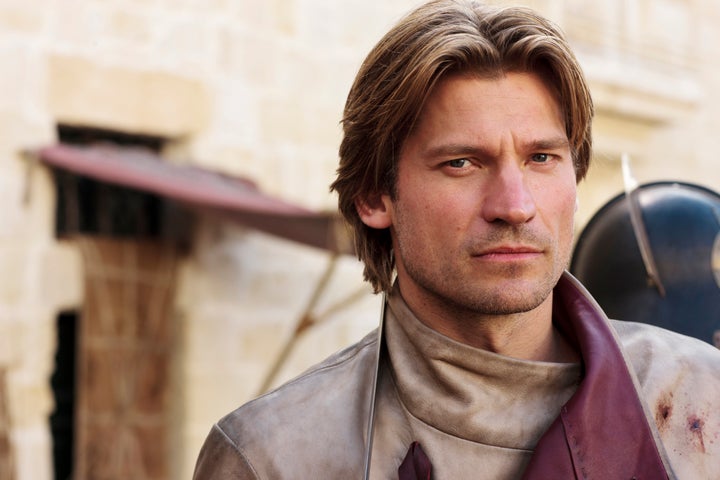 Read more: https :// www.huffpost.com/ introduction/ game-of-thrones-premiere_n_5c 7830 aee4b 010 e7c56545cd